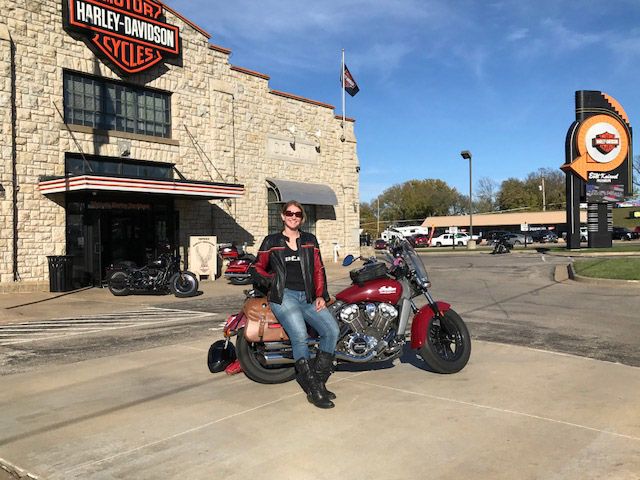 On her way toward Oklahoma to visit friends and leave her beloved Scout for the winter, Leah Misch stopped in to see the new Evel Knievel Museum in Topeka Kansas. Housed in a new facility adjacent to historic Harley-Davidson, the museum opened this past June and garnered visitors from all 50 states and a dozen foreign countries in just three months.

Visitors see Evel's motorcycles, leathers and helmets along with dozens of personal effects including his casts and gold checkbook. Plus:
Fully-restored Mack Truck Rig "Big Red" – cab, dressing room and trailer
Snake River Experience Room featuring the actual X-2 Sky Cycle
"Plan A Jump" interactive wall
Broken Bones interactive touch screens including Evel's actual X-rays
Virtual Reality Jump Experience
"Big Red" Gallery with restoration film, crew recollections
1970's-era movie theatre with marquee, seating and décor
Film and crash videos of many famous jumps
The kid's room, the garage, the family room
Children's letters to Evel from decades ago
Many never-before-seen personal items and images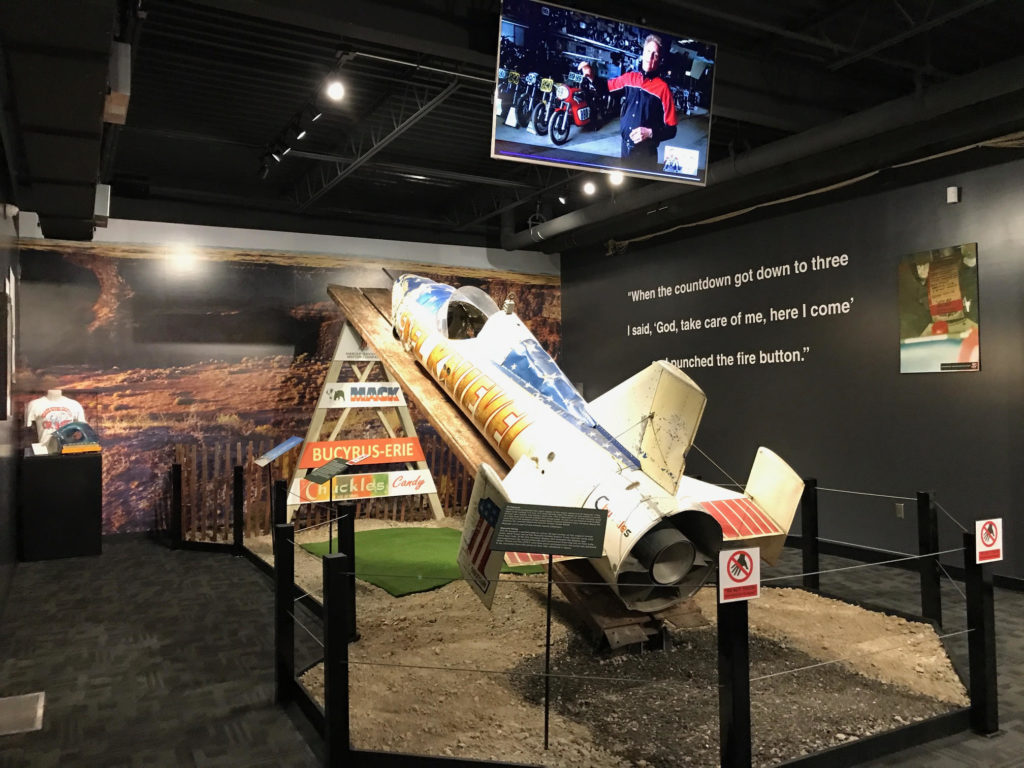 It's the one and only exhibition showcasing the world's largest collection of authentic artifacts that belonged to the most legendary, death-defying daredevil of all time! The Museum's extensive and complete displays reflect the impact of a man who did the unthinkable and, some said, the impossible. They were tumultuous times in the late 1960's and early 1970's. America needed a hero – and Evel Knievel gave us one!
Enjoy Leah's pictures and visit the Museum yourself.