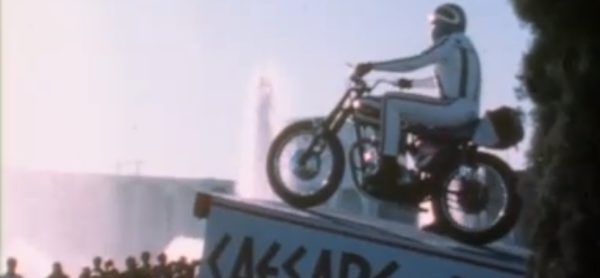 You have to think you're the best or you end up dead. Don't Miss I Am Evel Knievel, Wednesday September 10, 11/10c, only on SPIKE.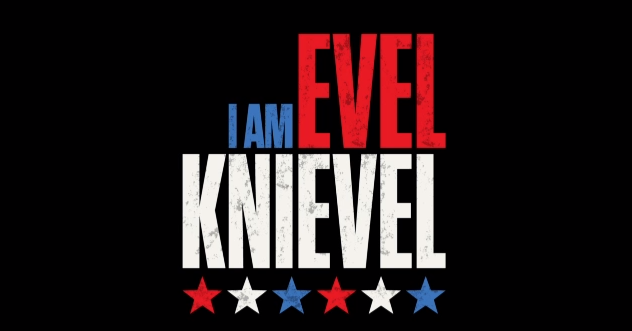 SPIKE TV PRESENTS A COMPELLING INSIDE LOOK AT THE LIFE OF AMERICA'S GREATEST DAREDEVIL,
"I AM EVEL KNIEVEL" Premieres Wednesday, September 10 at 11:00pm ET/PT Featuring Interviews With Matthew McConaughey, Kid Rock, Robbie Maddison, Guy Fieri, Michelle Rodriguez, Among Others
Spike TV presents presents a revealing look at America's most infamous daredevil, Evel Knievel, in the original Spike TV documentary "I Am Evel Knievel."  The 90-minute special will premiere on Spike TV Wednesday, September 10 at 11:00pm ET/PT.
"I Am Evel Knievel" will combine original exclusive interviews with archival footage of this larger- than-life character to tell Knievel's incredible story. Featured interviews include Matthew McConaughey, Kid Rock, Michelle Rodriguez, Guy Fieri, Robbie Maddison, and family members including sons Kelly and Robbie, and former wives Linda Knievel and Krystal Kennedy-Knievel.
The enduring legacy of Evel Knievel is the unforgettable death-defying jumps. The documentary will feature footage of Evel's greatest jumps, including the seminal Snake River Canyon and Caesars Palace jumps. The film also showcases Knievel's rise from a small town rebel in Butte, Montana, to a cultural icon whose rise to superstardom was built on nerves of steel and the ability to get up and do it again no matter the severity of the fall. He lived life like every day was his last, which led to a tumultuous life filled with stunts no man would ever dream of, encompassing meteoric success, wild hubris, egomaniacal mistakes and ultimately redemption.
"I Am Evel Knievel" is a journey of discovery, led by those who knew him best and were inspired to achieve greatness of their own. It is the untold story of this legendary figure who gave birth to the culture and the meaning of the word "extreme." "My dad proceeded through life as if limitations of his own imagination, courage and abilities did not exist – it was really something to grow up with," stated Kelly Knievel.
Spike is broadcasting "I Am Evel Knievel" honoring the 40 year anniversary of the famous Snake River Canyon jump, where Knievel miraculously survived an attempt to clear the canyon in a rocket-powered cycle, the Skycycle X-2.
"When Evel hit the ground hard, he hit the bullseye in an America that was hungry for heroes, hungry for men who scoffed at danger and walked away from death," said Director/Producer Derik Murray. "Evel Knievel was the first, the original, the craziest daredevil that ever lived.  He did it on heavier bikes, and he did it without the technology and experience that comes with today's action sports heroes."
Spike TV's Kevin Kay, Jaimee Kosanke and Christopher Martello serve as Executive Producers along with Murray, Paul Gertz, Kent Wingerak, and Robert Pirooz, as well as Kelly Knievel and Ron DiNicola. The documentary is the latest in Spike TV's original "I Am" series. The network debuted the critically acclaimed "I Am Steve McQueen" earlier this year and 'I Am Bruce Lee" in 2012, also produced by Murray.
Other Related Pages:
Evel Knievel
Return to Snake River
Evel Knievel Days