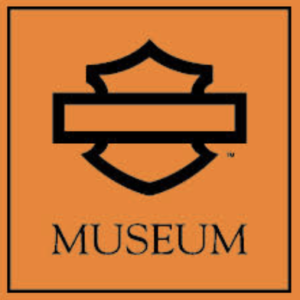 In addition to free H-D Museum admission for all active military, veterans and their families, a new display commemorates a monumental achievement by Cavalry Scout Benjamin Breckheimer.
MILWAUKEE, USA (Nov. 4, 2021) – Harley-Davidson's history with the U.S military dates back more than a century. Harley-Davidson has always been on the front line – right next to the troops. In fact, the first American to enter Germany after World War I did so on a Harley-Davidson® motorcycle.
And in what has become an annual tradition of expressing gratitude for those who serve and those who have served, all active military, veterans and their families will enjoy complimentary admission to the H-D Museum on Thursday, Nov. 11. It's the perfect time to check out a new installation that celebrates the achievements of Benjamin Breckheimer, the first Purple Heart recipient to reach all of the Seven Summits, the highest peaks on each of the seven continents. Don't miss the in-depth gallery talks at 11 a.m. and 1 p.m. to learn more about Harley-Davidson's storied military history.
Another tradition that is near and dear to our hearts is the gift of giving. That's why this year, Harley-Davidson is teaming up with the United Way Worldwide to bring a little cheer to those in need during the most wonderful time of the year.
For every tradition shared onsite at the H-D Museum and through posts on your personal social channels that use #MyHarleyTradition (Instagram, Facebook & Twitter) through the end of the year, the Harley-Davidson Foundation will donate $10 on your behalf to United Way. Whether your favorite tradition takes place around the table with your family, in the garage with a loved one or just out on the open road (on your way to the Harley-Davidson Museum, of course), we want to hear about it and share in the joy of the season.
Finally, MOTOR® Bar & Restaurant has been hard at work cooking up new monthly specials that celebrate the flavors of the season. Before those specials disappear, make plans to lunch with a colleague or toast to new memories with a friend.
PROGRAMMING / EVENTS
Veterans Day Appreciation
Thursday, Nov. 11, 10 a.m.–5 p.m.
We salute you! On November 11, the Harley-Davidson Museum will offer free Museum admission for all active Military, Veterans and their families*.  Learn more about H-D's military involvement during the Military Gallery Talks on November 11th at 11 a.m. and 2 p.m.
*Free admission with valid Military or Veterans ID for one (1) additional adult and up to four (4) children (under age 18). Valid on November 11, 2021 for in-person use at the Harley-Davidson Museum. Not valid for online purchases. Non-transferable. Cannot be redeemed for cash or cash equivalent. Offer not valid on previously purchased Harley-Davidson Museum tickets. Cannot be combined with any other offer, discount or promotion. Offer is subject to change without notice. Void where prohibited or restricted by law.
Annual Pass
Looking for interesting things to do and ways to fully enjoy our programs and exhibits? The Harley-Davidson Museum's new Annual Pass offers individual, family and VIP levels to fit your lifestyle. Just some of the perks of the new Annual Pass include: admission discounts, free admission for children under age 18, merchandise discounts at The Shop, dining discounts at MOTOR® Bar & Restaurant and more.
Plus, if you purchase an Annual Pass in 2021, those passholder perks can be enjoyed all of 2021 and 2022. Visit H-D Museum.com to see complete ticket details for exclusions and other terms and conditions.
Engineering Merit Badge (Saturdays at 11 a.m. and 1:30 p.m.)
All scouts are welcome to come earn their Engineering Merit Badge at the Harley-Davidson Museum! This experience will be partially facilitated as scouts explore the history of Harley-Davidson as well as the engineering of motorcycles as they complete the nine merit badge requirements. Advance registration is required. Program registration closes one week prior to the scheduled program date. Ticket includes: Downloadable activity booklet used for the program, partially facilitated program, blue card signed by the facilitator (one blue card per scout registration) and an exclusive H-D Museum™ patch.
Scout Virtual Engineering Merit Badge (Saturdays at 8:30 a.m. and Tuesdays at 6:30 p.m.)
This new 90-minute online program is open to scouts from all over the country. Our program facilitator will guide the troops and explore the role an engineer plays while creating a Harley-Davidson® Motorcycle. Nine requirements for the Engineering Merit Badge will be discussed during this virtual, interactive program. Advance registration is required. Program Fee: $20 per Scout, which includes an activity booklet used during the program and a special H-D® patch upon completion of the program.
MUST-SEE EXHIBITS AND INSTALLATIONS
Inspiration and Recovery: Wounded Veteran Climbs the Seven Summits (on display now)
In September 2009, Specialist Benjamin Breckheimer, a Cavalry Scout with the U.S. Army 2nd Stryker Brigade, 2nd Infantry Division, was severely wounded during a tour in Afghanistan. His rehabilitation was difficult as he endured numerous surgeries. During this same time, the Harley-Davidson Museum regularly sent care packages – including H-D Museum flags dotted with well wishes – to active-duty military personnel. Breckheimer took to mountaineering during his recovery and over the summer carried the H-D Museum flag to the summit of Denali, the highest point in North America. With that peak reached, Breckheimer became the first and only Purple Heart recipient to reach all the Seven Summits, the highest peaks on each of the seven continents. He continues to climb, and he shares his inspiring story to encourage resiliency and support the mental health of veterans and current service members.
Revolution® Max Engine (on display now)
The brand-new Revolution® Max 1250cc engine powers a new generation of Harley-Davidson® motorcycles. See the liquid-cooled, 60-degree V-Twin that delivers for the Pan America™ adventure touring model and the performance cruiser Sportster® S motorcycle. On view in the Museum lobby.
Clubs & Competition (on display now)
In the early part of the 20th century, motorcycle culture was a homegrown phenomenon. It grew out of the passion of riders for their evolving sport. The camaraderie that developed around riding and attending competitive events led to the formation of motorcycle clubs that hosted destination rides, family picnics with motorcycle games and other riding competitions.
The newly reinstalled display case in the Clubs & Competition gallery highlights clothing from club members from primarily the 1930s and 1940s. The clothing selections on view include full dress uniforms, shirts, sweaters, jackets and caps, customized by the owners with their club name and logo, and pins or patches indicating membership in the American Motorcyclist Association. The H-D Archives™ collection includes Motorclothes® apparel sold in H-D® product catalogs but also non-H-D produced clothing items that have been proudly customized by riders.
Experience Gallery: Model Year 2021 Harley-Davidson motorcycles (on display now)
Always a favorite photo opportunity for riders and non-riders alike, the H-D Museum's Experience Gallery has been refreshed with five 2021 Harley-Davidson motorcycles –including the all-new Pan America™ and the Sportster S!
Harley Fox (on display now)
Gail Anderson's 1986 Softail® Custom motorcycle, "Harley Fox," built by her partner Bob Burrows, took top prize at the first Ladies of Harley® (LOH) ride-in show during Daytona Beach Bike Week in 1987. With her custom bike and themed riding gear, Anderson presented a striking image that fit the growing visibility and exciting new options for women riders in the 1980s.
Alfonso Sotomayor's 1957 Model FL (on display now)
The Harley-Davidson Museum is proud to announce its collection has recently grown with the addition of a 1957 Model FL that was ridden by famed Mexican stunt rider and racer Alfonso Sotomayor Canales.
Harley-Davidson's history in Mexico dates back to at least 1913. In the 1920s, the brand was more frequently spotted throughout Mexico City as the motorcycles proved popular with the local traffic police who would also perform stunts with their Harley-Davidson® bikes. After racing from the 1930s into the 1960s, Sotomayor launched his own stunt riding career by performing the famed "Salto de la Muerte" or Jump of Death. Learn more about Sotomayor's feats of derring-do and Harley-Davidson's early entry into Mexico with this new display located in the Custom Culture area.
"Off-Road Harley-Davidson" (on display now)
In the decades before America paved its highways, early riders had to be prepared for all sorts of terrain: sand, clay or dirt – and wandering those makeshift byways were Harley-Davidson® motorcycles. Today, it's called off-road or adventure touring; back then it was just called riding. Since 1903, Harley-Davidson motorcycles proved their toughness by riding over wooded hills, through stone-choked creek beds and up mountain sides. "Off-Road Harley-Davidson" tells the history of motorcycles designed for rough roads, the people who rode them and the adventures they shared.
"Building a Milwaukee Icon: Harley-Davidson's Juneau Avenue Factory" (on display now)
A recently recovered cache of architectural drawings includes plans for the original Juneau Avenue facility. The pencil drawings, along with archival photographs, demonstrate the whirlwind pace of the company's early growth. While building an international business—going from producing just over 1,000 motorcycles in 1909 to manufacturing 27,000 motorcycles in 1920—the company's Milwaukee factory experienced near-constant expansion. Construction through this relatively brief period created the buildings that today, a century later, are still the proud home of Harley-Davidson.
"Building a Milwaukee Icon" provides a snapshot of Harley-Davidson's formative years and illustrates a chapter of Milwaukee history when the city was known as the "Machine Shop to the World."
THE SHOP
It's that time of year to start thinking about who's on your naughty and nice lists, and The Shop is here to help. With new items arriving this season, and specials designed to bring a smile to your wallet, be sure to stop in and see what you might want to give (or get). On Black Friday (Nov. 26), guests can scoop T-shirts for just a Jackson (while supplies last), nab 20% off select H-D® Originals T-shirts or $12 select hats and lids (again, while supplies last). And everyone can request complimentary gift wrapping to give those elves a break.
MOTOR® BAR & RESTAURANT
MOTOR® Bar and Restaurant is now open seven days a week – including dinner service on Fridays and Saturdays! Whether you're hankering for an authentic all-you-can-eat Wisconsin Friday fish fry or just want to reconnect with your "virtual" colleagues, MOTOR bar and restaurant provides the perfect backdrop to toast great food and good times. Plus, November's specials will give you an excuse to leave the cooking to MOTOR restaurant. Maple-Roasted Pork Loins, Brisket Popper Sandwiches, Spiced Apple-Oatmeal Trifle and Spiced Granny Smith apples celebrate the flavors of the season.
1903 EVENTS
It's not too late to book your holiday party! After months of missing out on events and gatherings, it's time to reconnect with friends, family and colleagues. Intimate or grand, the team at MOTOR Bar & Restaurant and 1903 Events are ready to take care of all the details so all you have to worry about is where you left your dancing shoes.
SAVE THE DATES
Mama Tried Motorcycle Show Official Pre-Party at MOTOR Bar & Restaurant, Thursday, Dec. 2, 5–9 p.m.
Ugly Sweater Party at MOTOR Bar & Restaurant (during BBQ & Blues), Saturdays, Dec. 11 & 18, 5–8 p.m.
Breakfast with Santa at MOTOR Bar & Restaurant, Sundays Dec. 12 & 19, 10 a.m.–2 p.m.
About the Harley-Davidson Museum
Discover culture and history through stories and interactive exhibits that celebrate expression, camaraderie, and love for the sport at the Harley-Davidson Museum. A visit to the H-D Museum is an experience that will stay with you for a lifetime. With an unrivaled collection of Harley-Davidson® motorcycles and memorabilia, a 20-acre, park-like campus, and a calendar full of activities, the H-D Museum is one of Milwaukee's top tourist destinations for visitors from around the globe. Make your plans to visit the Harley-Davidson Museum at H-DMuseum.com.