Corbin replaced the two piece stock unit with a single piece basepan to provide a platform with a leaner, flatter profile. This saddle is specifically made for those who also use their Pan America off pavement and want more ability for body movement and aggressive riding. Notice how we eliminated the step to allow you to easily position your body further back when you need to lighten the front end.
Notice how close the Corbin saddle fits to the tank, tail section and sides… this kind of fit comes only from a Corbin saddle and our unique Fibertech basepan. Our rigid base material not only fits perfect to the bike, but provides a firm foundation to support the carefully designed foam shape. Corbin's ergonomic shaping creates a visually pleasing look on the motorcycle and adds to the custom appeal.
We include a wide range of material, color and texture options for your saddle at no extra charge. Above we show it with Black Grabber seating, Classic Leather trim, Matte Black sides and Black stitching. Grabber provides a rugged offroad look and grippy surface texture. Choose from a variety of materials and build your own look at no extra charge.
Corbin's saddle is designed to work with the optional HD saddlebags and trunk box. Mounts to the motorcycle easily and integrates with the factory key lock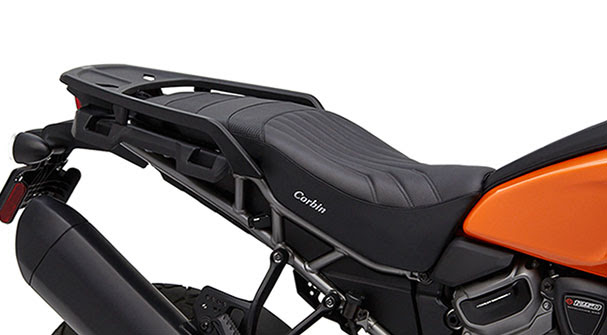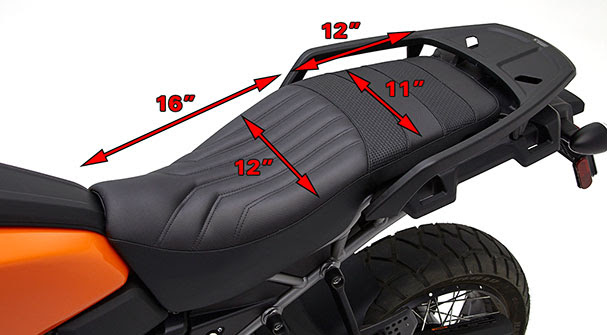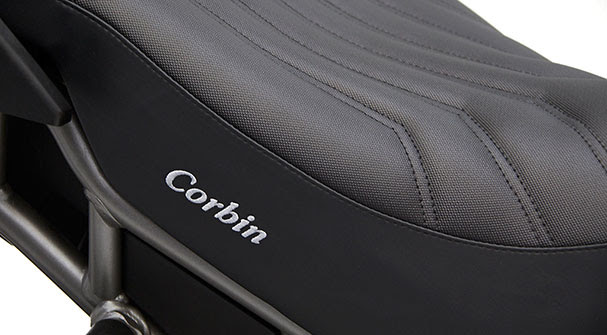 #HD-PA-RAL
Rally saddle, 2021 HD Pan America
$618
Corbin Saddles
One of the soundest investments in the motorcycle industry
Proudly manufactured in the U.S.A