DIABLO™ SUPERBIKE Tire Breaks Motorcycle Standing Course Record
ROME, Ga. (July 3, 2017) – The 95th running of the Pikes Peak International Hill Climb witnessed two of Pirelli Tire North America's riders complete the incredibly challenging 12.42-mile course in less than 10-minutes. Former AMA Superbike racer Chris Fillmore and Cycle News Test Editor Rennie Scaysbrook both achieved the remarkable accomplishment aboard 2017 1290 Super Duke R motorcycles equipped with Pirelli tires. Additionally, Fillmore broke the standing course record on his pass to the peak and captured Pirelli's fifth track bounty award of the year.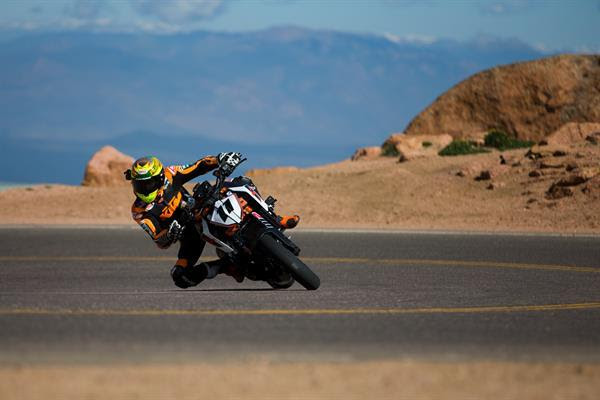 Tire selection can play a crucial role for a rider looking to experience performance, comfort, and durability. Fillmore and Scaysbrook opted for Pirelli's DIABLO™ SUPERBIKE SC1 front and rear slicks.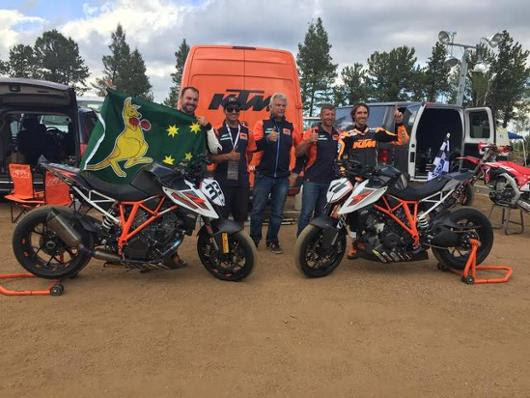 Scaysbrook (left) and Fillmore (right) celebrate with the KTM team
"Everyone at Pirelli is honored to have played a role in making history at such an iconic event," said Oscar Solis, Pirelli road racing manager. "There are so many riders with the goal of breaking the 10-minute mark at Pikes Peak, and it takes the perfect combination of talent, their bike and the right set of tires to do it successfully. Placing two riders at the front of their class and beating the old course record shows the capability of Pirelli's performance."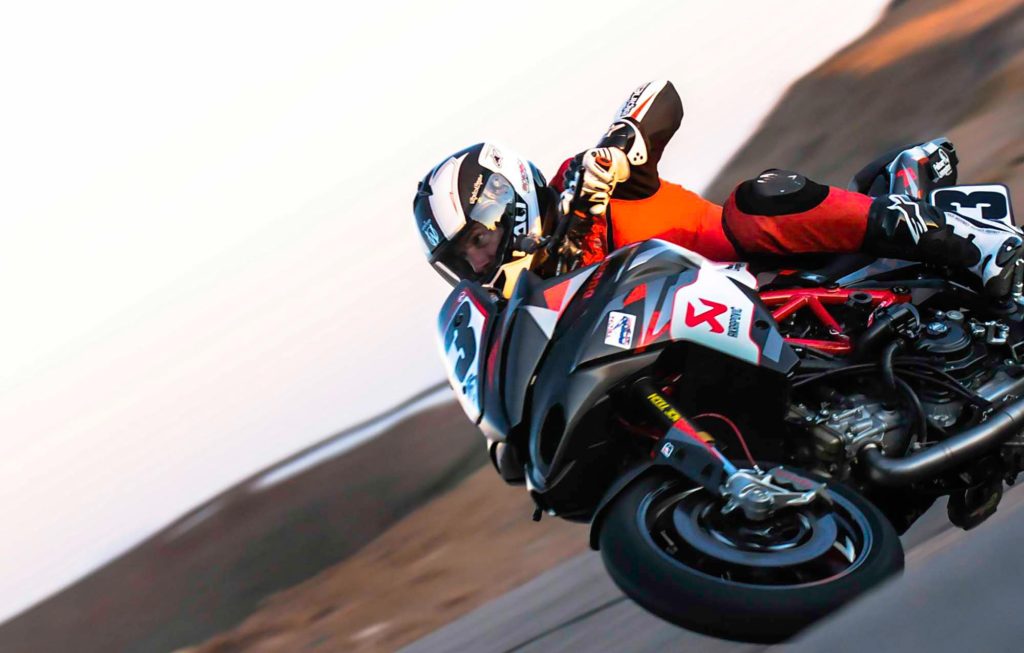 Fillmore sprinted to the top of the mountain with a record time of 9:49.625 eclipsing the old record set by Carlin Dunne by more than three seconds, that was also accomplished using Pirelli racing tires. Fillmore's time was good enough for the Pikes Peak Heavyweight Motorcycle class win, while Scaysbrook's 9:57.712 earned him second place and the third fastest motorcycle run time in the history of the hill climb. Both riders competed in the Pikes Peak Heavyweight Motorcycle class and led Pirelli to sweep the top two positions.
To learn more about the complete line of Pirelli motorcycle tires, please visit www.pirelli.com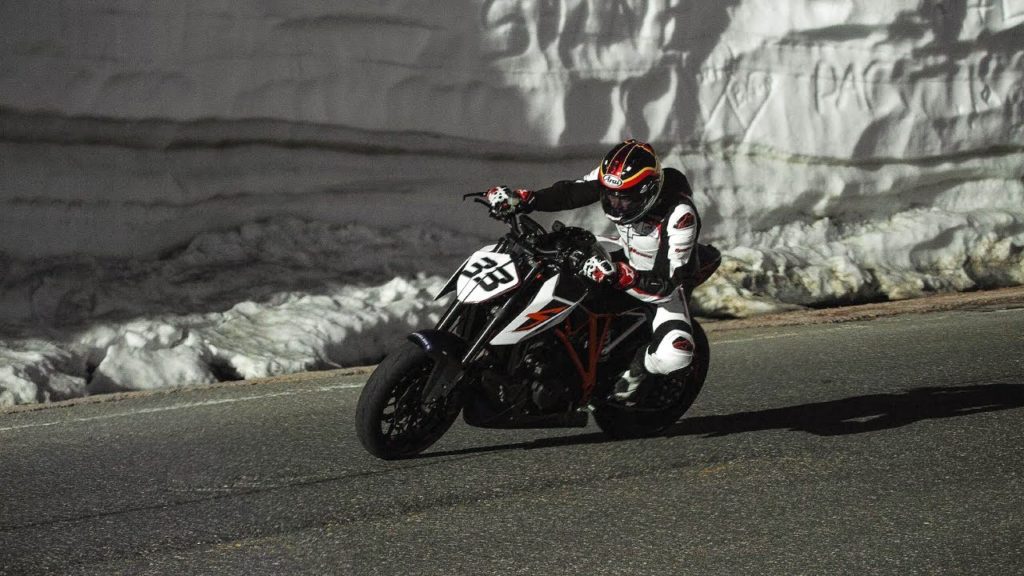 ABOUT PIRELLI
Founded in 1872, Pirelli is among the largest global tire makers, and focuses its business on the high end, premium product segment where it is a world leader. Present in over 160 countries, Pirelli has 22 manufacturing sites and employs approximately 38,000 people around the world. Successfully competing in motorsports since 1907, Pirelli is currently the exclusive supplier of the Formula 1 championship, the Superbike world championship, and many other championships around the world.
Pirelli Tire North America (PTNA) services NAFTA (North American Free Trade Agreement) member countries through its Modular Integrated Robotized System (MIRS) facility and research and development center at its Rome, Georgia headquarters, its state-of-the-art manufacturing plant in Silao, Mexico and its New York City, Montreal and Mexico City sales and marketing offices. The company manufactures, distributes and markets original equipment and replacement tires for export and domestic car/motorcycle applications (US, CA, MX) and Agro/Heavy Truck platforms (MX).