The J&P Ultimate Builder Custom Bike Shows held during the last few years, IMS Shows showcased hundreds of striking, hand built motorcycles. Only a fraction of them received their due so we're taking the opportunity to show you more of them in detail at Iron Trader News, thanks to Jack McIntyre's top notch photography. So sit back and enjoy this close-up gander at some of the industry's best. We certainly did!
Owner: Shaun & Sheree Ruddy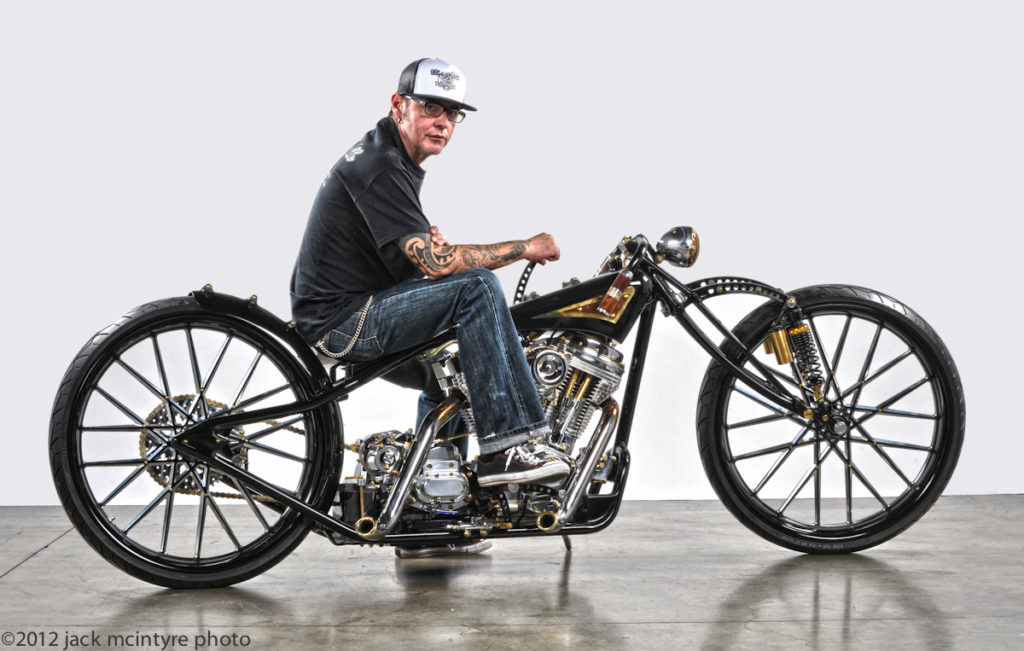 Builder: Shaun Ruddy
Bike Name: Chop Deluxe
Make / Model / Year: 2012 Retro Racer
Paint by John Deel
Engine 127″ Ultima El Bruto
Features: Hand machined & polished brass pieces throughout, clear ignition plate.
Photos by Jack McIntyre