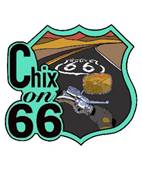 February 17, 2022—The Riveter Chapter of the AMCA warmly welcomes the Harley-Davidson Motor Company as the title sponsor for the Chix on 66 event to be held June 10-26, 2022. The event will be known as Chix on 66, presented by Harley-Davidson.
Chix on 66 is an event centered around a 14-day cross-country ride that follows Route 66 from Chicago, Illinois, to Santa Monica, California. As a result of Harley-Davidson's title sponsorship, Chix on 66 participants will be afforded some fabulous perks, such as the ability to bring on Athena "Vagabond Chickie" Ransom and Vivian "Gypsy" Charros as the all-women motorcycle tech crew. Athena and Gypsy will be joining us for the entire length of the trip, and providing support for the ride along the route.
Another exciting perk: the event will now start a day early, on Friday, June 10, when Harley-Davidson hosts Chix on 66 at the Harley-Davidson Museum. The day's schedule will include rider registration, motorcycle tech check, meet and greet, dinner, riders meeting, and optional Museum tours. On Saturday, June 11, riders will depart for Chicago, setting forth on Route 66 on Sunday morning.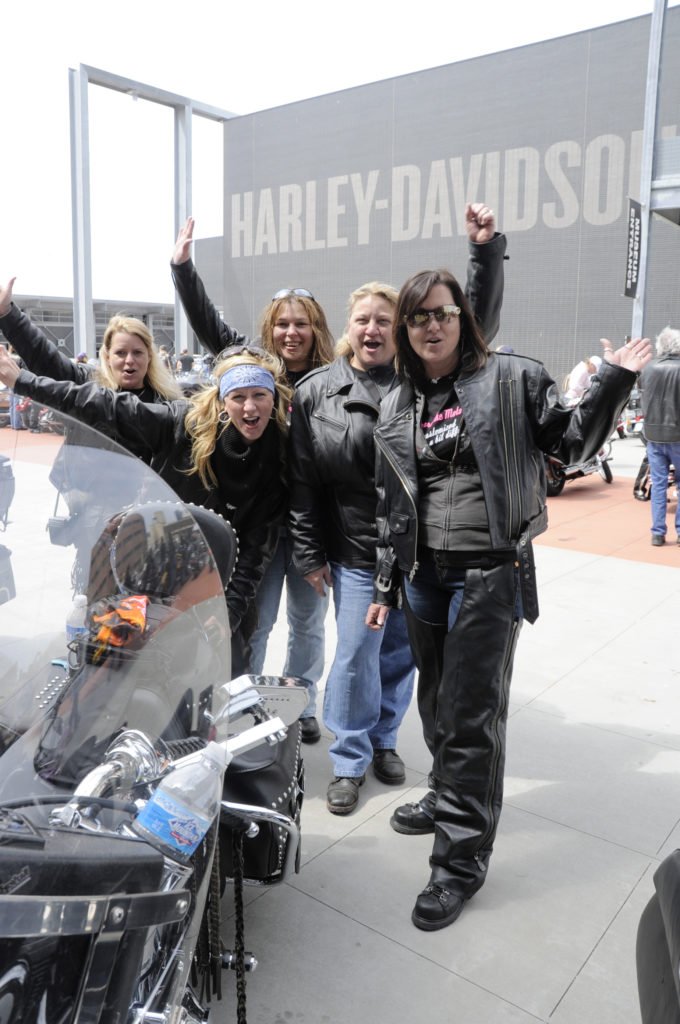 Riveter Chapter President Karan Andrea says, "Harley-Davidson is the iconic motorcycle manufacturer. There is nothing more American than a Harley, and there is no road that is more American than Route 66. When Harley-Davidson agreed to be our title sponsor, we were thrilled—not just because of what the sponsorship brings to us financially, but what it does to deepen the journey.
"Harley-Davidson has supported women throughout the company's history—from women-owned dealerships, to advertising and events directed at women riders, as well as women riders featured in their Enthusiast magazine. This sponsorship is but one facet of the depth of the company's support for women riders."
Andrea adds, "Chix on 66 will be a rolling history of Harley-Davidson and the evolution of the American Big Twin. Those who travel Route 66 while we are passing through will feel as if time has compressed when they see historic landscapes populated by motorcycles from bygone eras. But the best part? The power and strength of those classic V-twins piloted by thoroughly modern women."
If you'd like to be part of Chix on 66, applications may be submitted at www.chixon66.com/apply. Registration is limited, so don't delay!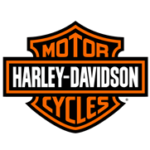 About Harley-Davidson
Harley-Davidson, Inc. is the parent company of Harley-Davidson Motor Company and Harley-Davidson Financial Services. Our vision: Building our legend and leading our industry through innovation, evolution and emotion. Our mission: More than building machines, we stand for the timeless pursuit of adventure. Freedom for the soul. Since 1903, Harley-Davidson has defined motorcycle culture with an expanding range of leading-edge, distinctive and customizable motorcycles in addition to riding experiences and exceptional motorcycle accessories, riding gear and apparel. Harley-Davidson Financial Services provides financing, insurance and other programs to help get Harley-Davidson riders on the road.
@harley-davidson
@harleydavidson
About Chix on 66
Chix on 66 consists of 40 women motorcyclists that will ride Route 66, the "Mother Road," from Chicago, Illinois, to Santa Monica, California—the classic American journey on classic machines. This ride spans the entirety of Route 66, covering anywhere from 100 to 300 miles per day, allowing for an easy pace and ample time for sightseeing and photography. Chix on 66 us a creation of the Riveter Chapter of the AMCA.
@chixon66
@chixon66