Services scheduled for July 21-22
PICKERINGTON, Ohio — AMA Hall of Famer Bill Baird passed away early Wednesday, July 12, as a result of injuries he sustained from a previous fall. He was 88.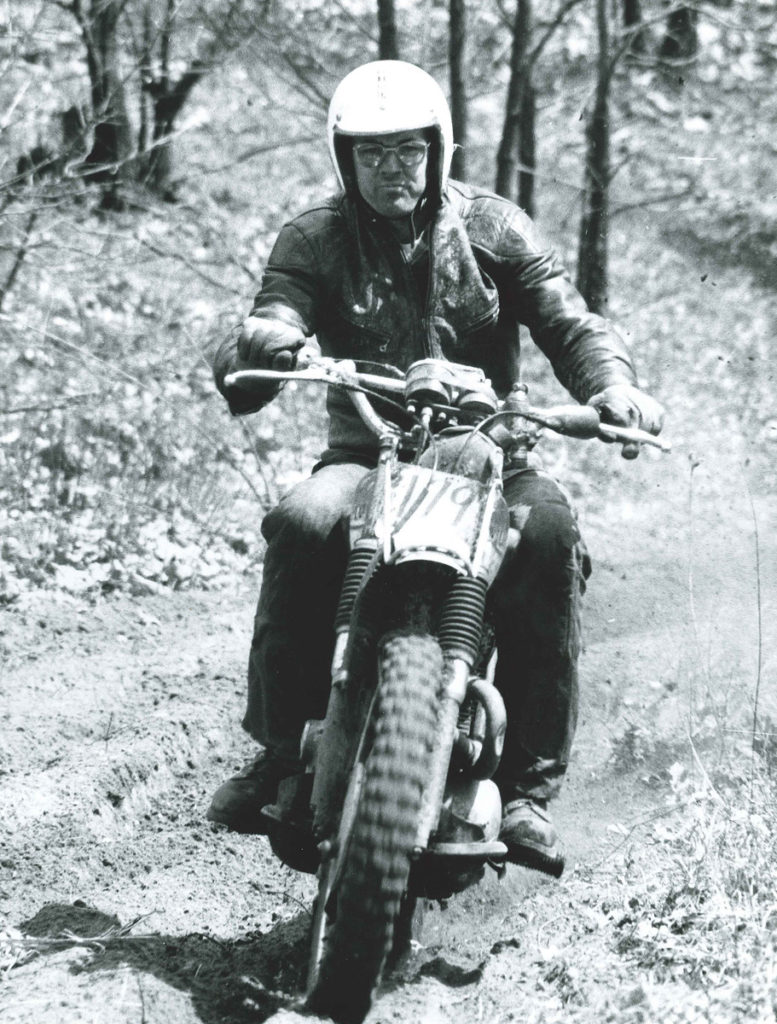 Mr. Baird was the leading AMA National Enduro Rider from the mid-1950s to the late 1960s and won seven consecutive national enduro championships during that time. He was inducted into the AMA Motorcycle Hall of Fame in 1999.
"We extend our heartfelt sympathies to the Baird family. It's a sad day for the American Motorcyclist Association and for motorcycling," AMA President and CEO Rob Dingman said. "Bill Baird, with his wife, Millie, was a strong supporter of the AMA and played a key role in getting the American Motorcycle Heritage Foundation started."
In addition to being a top competitor, Mr. Baird was also a key figure in the AMA, serving on the Board of Trustees for 21 years and being one of the driving forces behind the formation of the Motorcycle Hall of Fame Museum through his activities for the American Motorcycle Heritage Foundation.
Mr. Baird also was an avid motorcycle collector. Several of his machines have been displayed at the Motorcycle Hall of Fame Museum.
Visitation is scheduled for July 21, with the funeral July 22. McDonald Funeral Home in Sterling, Ill., is handling arrangements.
Mr. Baird's AMA Motorcycle Hall of Fame profile may be viewed at www.motorcyclemuseum.org.
About the American Motorcyclist Association
Founded in 1924, the AMA is a not-for-profit member-based association whose mission is to promote the motorcycle lifestyle and protect the future of motorcycling. As the world's largest motorcycling rights and event sanctioning organization, the AMA advocates for riders' interests at all levels of government and sanctions thousands of competition and recreational events every year. The AMA also provides money-saving discounts on products and services for its members. Through the AMA Motorcycle Hall of Fame in Pickerington, Ohio, the AMA honors the heroes and heritage of motorcycling. For more information, visit www.americanmotorcyclist.com.
Not a member? Join the AMA today: www.americanmotorcyclist.com/membership/join